Heading out to Tifton? Find out just the right things to do in Tifton (GA) as you take that well-needed vacation.
A generous taste of good old Southern hospitality awaits you in Tifton, Georgia. It is a community also known as the "Friendly City."
This city offers tourists a charming historical and cultural respite from the hustle and bustle of Atlanta.
You can also drive to other nearby attractions in Georgia and Florida from Tifton's strategic location.
The "Friendly City" also celebrates the agriculture, which is the lifeblood of Tifton's history.
You can visit several large farms offering pleasant countryside views while showcasing cutting-edge technology.
You can also see working farms to get a glimpse of what life used to be like in Tifton.
Want to learn more? Check out the list of things to do in Tifton (GA) below:
Fun Things to Do in Tifton (GA)
1. Try Camping at the Tifton KOA Journey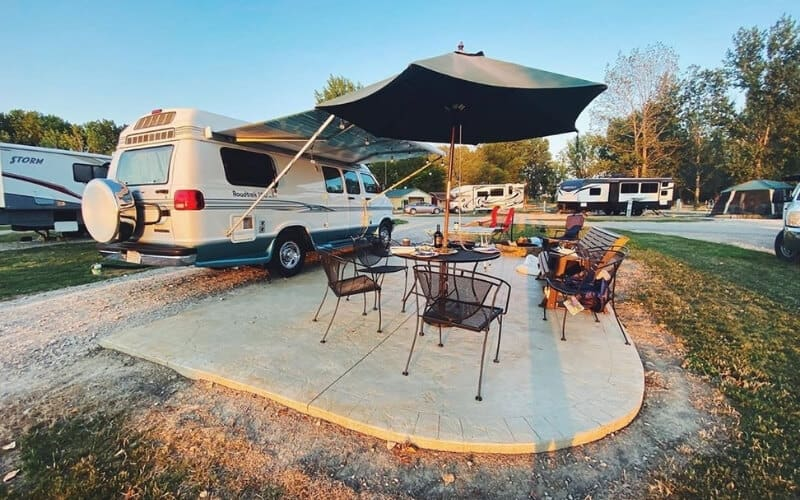 For a nice change of pace, why not try camping with the family?
Strengthen the family bond by spending the night in the heart of nature, with only the silence of the air and the rustle of the trees as a company.
The Tifton KOA Journey Campground offers exactly the place you want to camp.
You'll enjoy generous Southern hospitality with a complimentary daily breakfast in a grove of pecan trees.
You can also bring your pets. The site even welcomes horses.
What else can you do in the area?
You can watch a fabulous Georgia sunset or take a dip in the pool. You can also fish in two ponds, where you can catch catfish, bream, or perch. You can also play a round of horseshoes near the playground.
2. Treat Them to Something Good at the Adcock Pecan Company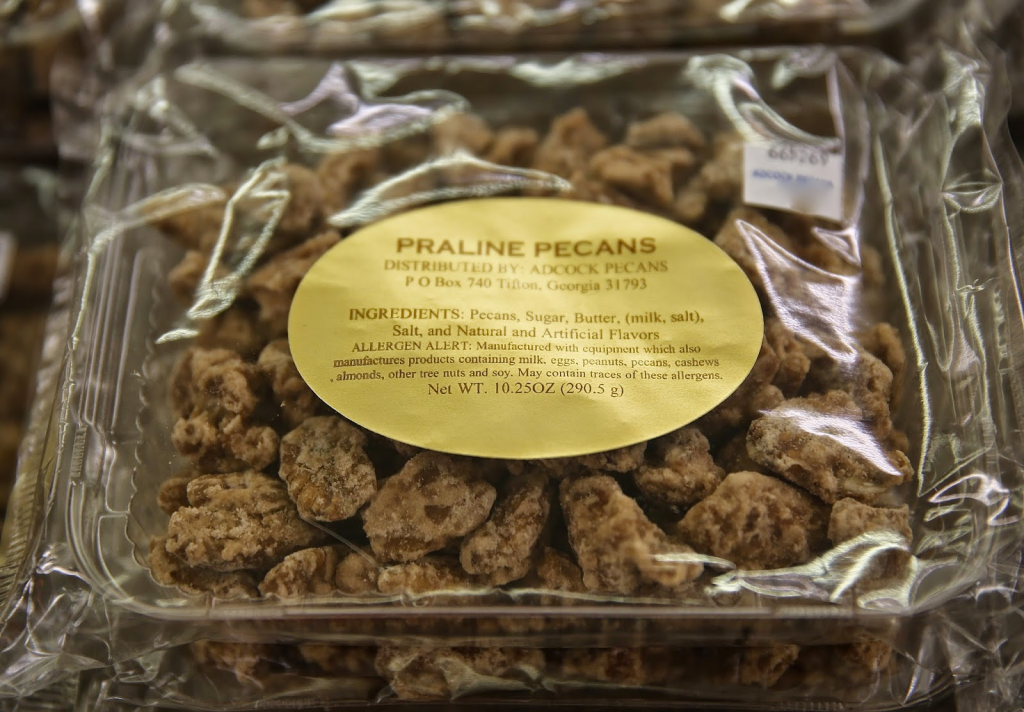 Since peanuts are Georgia's state crop, it's only fair to mention a nut business like Tifton's Adcock Pecan Company.
True to its name, the store sells only the tastiest pecan products in town.
Fill your car with various pecans, such as in-shell pecans, pecan chunks, toasted pecans, chocolate-covered pecans, and pecan brittle.
In addition to pecans, the Adcock Pecan Company also sells desserts and candied products such as walnuts, cashews, peanut brittle, and toasted macaroons.
They even sell sauces like Bar-B-Q sauces and steak sauces.
3. Explore the Flint RiverQuarium
Given its name, it probably won't be overwhelming news that this 54,000-square-foot aquarium is located on the banks of the Flint River.
Through its various reservoirs, it tries to tell the river's story, covering its entire length of 340 miles from source to sea.
In total, the RiverQuarium provides a home for about 100 different species. Its largest tank is open-air and has a depth equivalent to a two-story building.
The RiverQuarium's 130,000 gallons were designed to create an ecosystem covering all the species that call the river their natural habitat. This means the alligators and birds are both kept in separate enclosures – just in case.
The Flint RiverQuarium is located in Albany, which is about 40 miles west of Tifton.
Things to Do in Tifton (GA) at Night
1. Visit Espresso 41
Local Espresso 14 is your go-to hangout when you need coffee in Tifton.
It is one of the city's hotspot cafes that sources ingredients only from local producers.
So why not give back a little of your Southern hospitality by supporting local businesses?
What can you drink at Espresso 41?
You can try their unique coffee recipes like White Mocha Espresso, London Fog, Cold Brew, and even Root Beer.
You can try their delicious hash cakes and Nutella cookies as a snack.
Notably, the selection at Espresso 41 is also affordable, so you can pop in for a snack and come back later for a coffee.
2. Have a Massage at Endless Summer Day Spa
It's always good to be pampered once in a while, and there's no better place to pamper yourself while you relax than the Endless Summer Day Spa.
Endless Summer Day Spa is the ideal place to indulge in a day of harmony and relaxation.
They offer many administration methods such as relaxation, neuromuscular, back rub, facial, body scrub, and combination strips.
They also offer derma-planning, foot detox, microdermabrasion, and waxing. Gift vouchers are available for any help.
If you are ever in Tifton, Georgia, it is an amazing experience to visit the Endless Summer Day Spa with your friends and family.
You can also choose to go there all by yourself if you like. There are many relaxing things to do at the spa, so it's a great place to visit.
3. Appreciate History at Fitzgerald Blue and Gray Museum
The Blue and Gray Museum collection centers around the city's connection to the Civil War.
Among its various exhibits is the Hall of Honor, which celebrates the names of those Civil War veterans who went on to found the city.
Other local heroes are commemorated, including General Raymond Gilbert Davis, the most decorated Marine in the United States.
Fitzgerald is located 18 miles northeast of Tifton, approximately 30 minutes by road.
Things to Do in Tifton (GA) For Couples
1. Shop at the Market at Rutland Farms
As an agricultural town, Tifton hosts several farms that sell fresh produce to travelers.
One of them is the Market at Rutland Farms.
Since it is open all year round, you can go here whenever you want to farm fresh fruits and vegetables.
The market is also unique because it sells homemade ice cream in several flavors.
They also produce a live bee display and diverse gift items.
You can buy baby accessories and wedding gifts.
If you enjoy grilling, the market also sells an excellent supply of Big Green Egg grills that come with accessories.
2. Spend Some Time at Plough Gallery
The remarkable Plow Gallery is located in a quiet area in an unassuming Southern Georgia Cottage.
The delicacy of the building and the high roofs are ideal settings for the artwork that Mark Errol and Glen Josie chose to showcase.
The resident craftsman at home is Sara Moore, a potter. He draws and paints majestic yet brilliant creatures on white earthenware with a dark slip.
Her work is superb, and it is refreshing to see such an exquisite, beautiful, contemporary hand-stitched craft product.
The various crafts are made with the help of specialists around the country, unlike the typical products found at most holiday shows.
If you're in or around Tifton, Georgia, visiting the famous Plowing Gallery is a good idea because it's well worth it.
3. Go On a Spree at the Crave of Tifton
While visiting downtown Tifton, you can stop by the boutique and have a great time shopping and trying on clothes!
Unusual and beautiful wallets, shirts, and sweaters are up for grabs. They also have jewelry, scarves, and shoes available at Crave of Tifton.
The Crave of Tifton is one place visitors should not miss while exploring the town of Tifton, as there are many great things to see.
There are so many clothes to choose from, making this the perfect place to shop. You should drop by with your friends.
There are other attractions at Tifton's desire as you can choose to spend time selecting the best jewelry for yourself.
The staff is friendly and very accommodating, and if you're in downtown Tifton, The Crave Boutique is a definite stop!
Things to Do in Tifton (GA) For Kids
1. Let Them Play at the Historic Fulwood Park
The 280-acre Fulwood Park is another Tifton historic landmark.
In 1916, the city built a park to honor its recent past, naming it after C.W. Fulwood, an early Tift County settler.
Walking through the park, you can appreciate the city's deep roots, which trace its history from the beginning.
In addition to long walks, you can take your children to the playground or have a picnic in the pavilion.
You can even have a party at the park's many party facilities if you're with a group.
You can even catch some live concerts or special events on the open-air Syd Blackmark Stage.
2. Shop at Alphabet Soup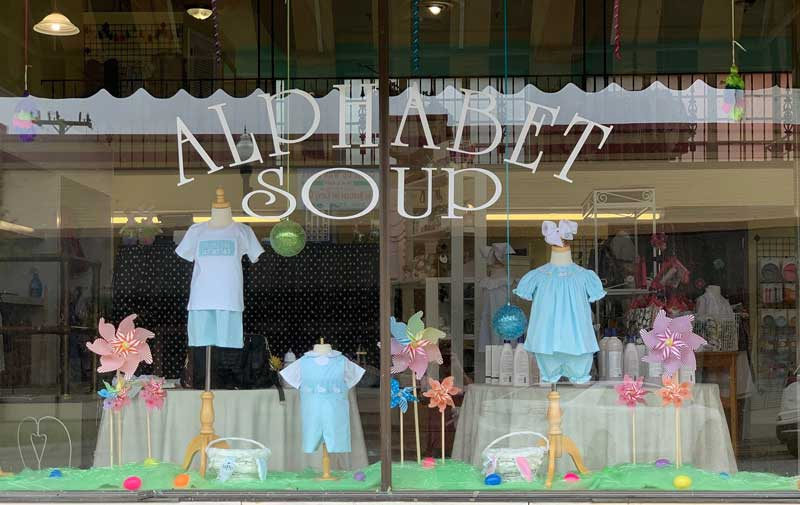 Karen Daniell Furches owns Alphabet Soup; she has the best children's store with clothes for babies, young men, and women and shoes.
They also include formal dresses for fathers and daughters, brands such as Bailey Boys, Peaches and Cream, Mustard Pie, and Saltwater.
Shoes, Rosol dresses, and casual wear are available at Alphabet Soup.
The staff is very helpful and well disposed of. Karen has been the owner for about 15 years and is great and knowledgeable.
She is a star at maintaining her business and offers clients regular customer cards, racks, and client awards.
Alphabet Soup highlights shopping days where everything in the store is 15% off. It is a great place to take your kids for a family visit.
3. Take Them to Tifton BAM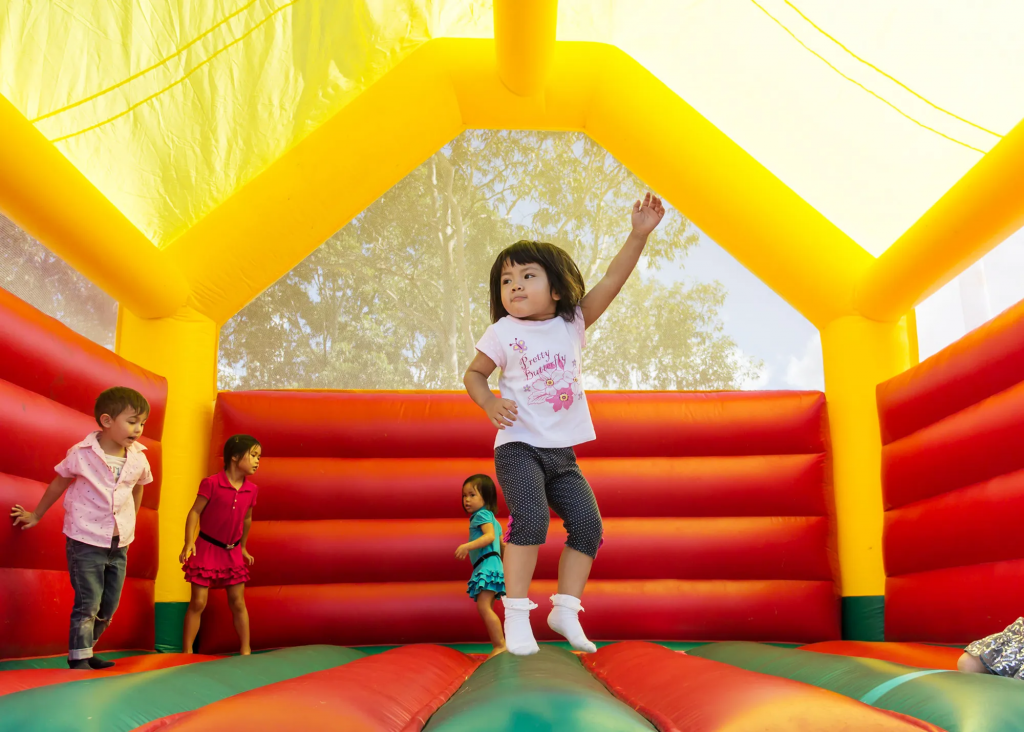 What better place to take your kids than an indoor bounce house where you can sit in a nice and clean place and watch your kids have fun?
They have many toys, fun activities to keep your kids busy, and several bouncy houses and slides.
This place is also great for older kids as they have arcade games with lots to choose from and air hockey!
The BAM people will ensure your birthday party is well taken care of.
The owners are great people, and you can tell they really love what they do for the kids to have all the fun in the world.
Indoor Activities to Do in Tifton (GA) For Adults
1. Explore the Tifton Museum of Arts and Heritage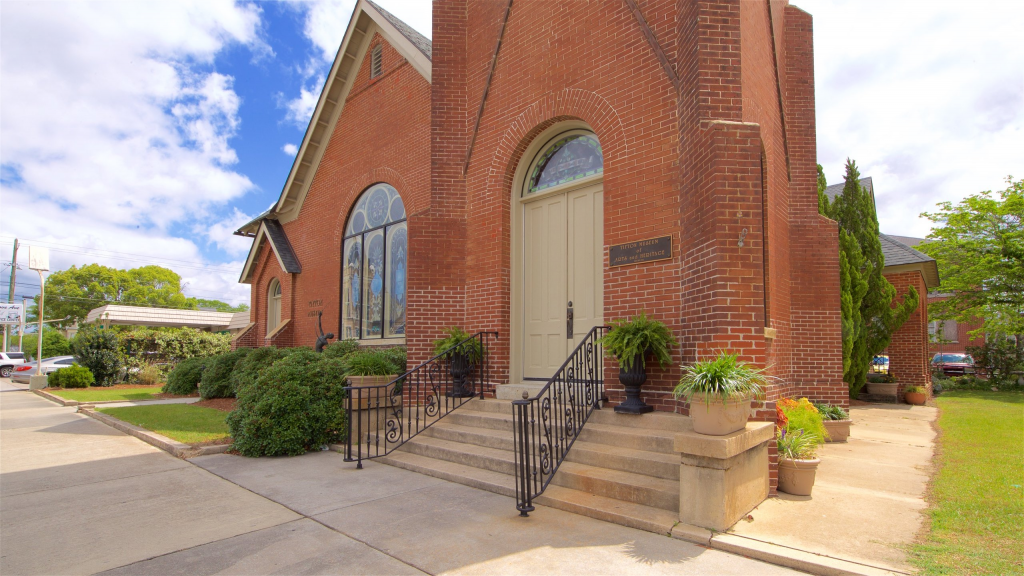 In addition to fruit and food, you can also get your desired dose of culture in Tifton.
Start your journey at the Tifton Museum of Arts and Heritage.
The museum is a cultural beacon of the city, where people go for art and educational programs about culture.
These programs are available for both children and adults.
You can also reserve a place for special events, such as weddings, banquets, or civic events.
The museum building itself is a historical building.
The Victorian Gothic building is 110 years old and is originally home to the First Methodist Church. The town's founder, Henry Harding Tift, built a church, the first brick structure in the town.
At the turn of the century, the then-rural town got a taste of modernity and nobility through the church.
2. Don't Miss a Thing at the Tift Theatre for the Performing Arts
In 1937, the citizens of Tifton saw Hollywood come to town with the construction of the Tift Theatre.
The theater debuted with the premiere of "Pennies from Heaven," ushering in another 50 years of public entertainment.
They went there to see the stars of the silver screen of yesteryear in their favorite films or outstanding stage actors in theater productions.
After overcoming three wars, the theater went dark in 1987.
However, the Tifton community came together to renovate the theater.
Today, the 612-seat theater resembles the original version and has begun producing live performances and screening films.
It also allows rentals for special events such as parades, recitals, or meetings.
3. Shop for Home Décor at Red Letter Gems
If you are in Tifton and are looking for the perfect place to get beautiful home décor, Red Letter Gems is for you!
Red letters Gems is a family-run business that offers unique and stylish home décor as well as beautifully crafted furniture.
Many of their items are pristine as they only stock their store with furniture and materials that are in like new condition.
They also offer a great selection of fun, trendy and affordable jewelry, making them a great place for visitors to shop for new jewelry.
Interestingly, their inventory constantly changes, and you rarely find the same pieces twice!
This place is ideal for those who need good interior decorations at a reasonable price and a fun family day out.
Romantic Things to Do in Tifton (GA)
1. Have the Time of Your Lives at Wisham Jellies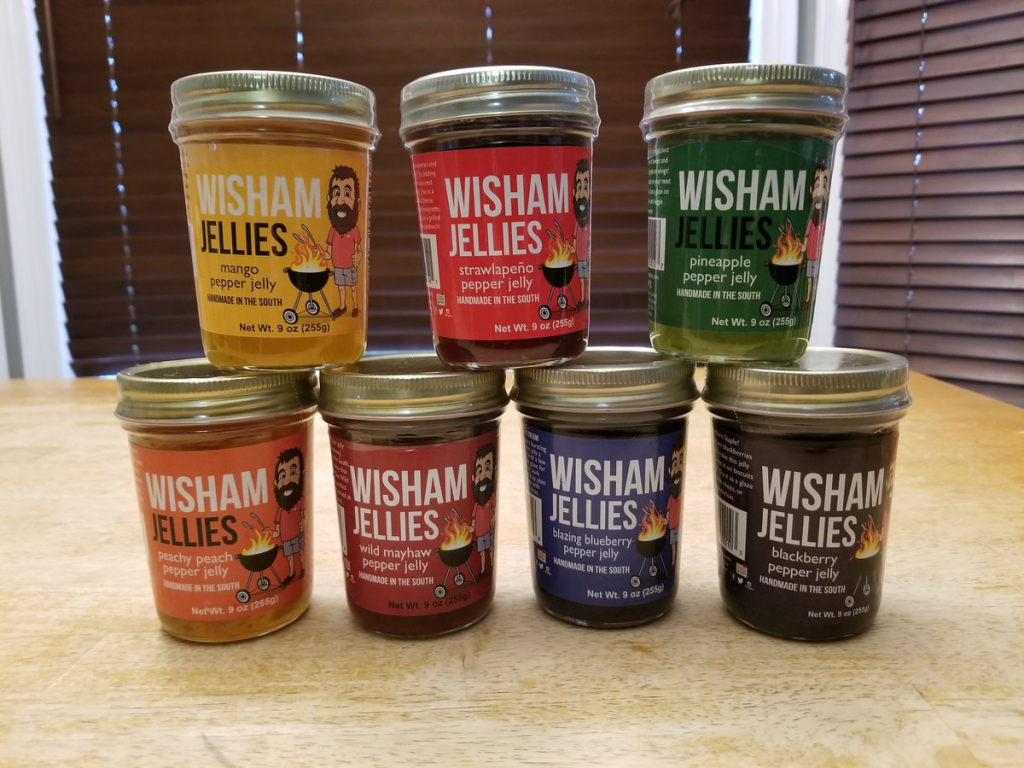 Southern hospitality is nothing without good Southern cooking. Of course, Georgia is no exception.
From hearty meals to savory snacks, the state can put everything you dream of on your plate.
When you visit Tifton, don't forget to visit Wisham Jellies.
The company began making unique pepper jelly in 2012 before expanding to supply supermarkets with the trademark Wisham jelly in 2013.
What's in Wisham Jellies?
It is a handmade jelly filled with whole pepper and a variety of fruits that provide a luscious taste.
In 2020, Wisham Jellies was a finalist in the University of Georgia's Flavor of Georgia competition.
What more proof do you need?
2. Shop for Souvenirs at the Two Biddies
Before heading home from Tifton, stop by Two Biddies Gift Shop for souvenirs for your friends or family.
The family business went from a small stall in a shop downtown to their building, showing the rewards of patience and hard work.
Along with gift items, the store also sells home decorations.
You can also find antiques and furniture here.
So even if you walk into a store without a product in mind, you'll leave with something in hand.
3. See the Jefferson Davis State Historic Site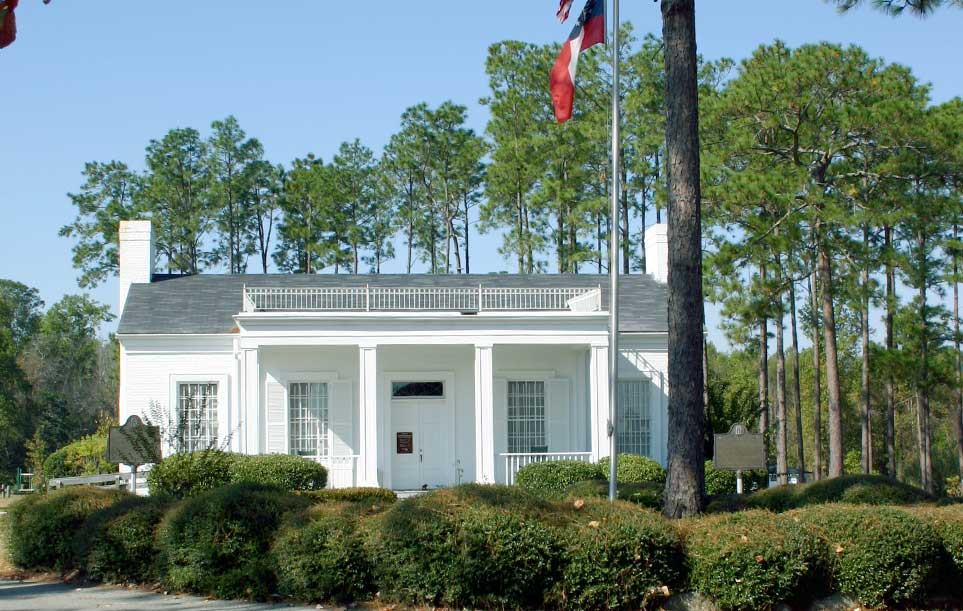 The alternate name Jefferson Davis Capture Site, hints at the history of this site 20 miles north of Tifton.
It was here in 1865 that Union forces captured the president of the seceded Confederate States during the American Civil War.
A granite monument topped with a bronze bust of the president marks the exact spot of his capture.
At the same time, the 12.5-acre property also houses a small museum dedicated to retelling the story of his flight from the Confederate capital of Richmond, Virginia.
Captured after a brief firefight, Davis was imprisoned for treason for two years before being released. His capture marked the end of the war.
Free Things to Do in Tifton (GA)
1. Explore Tifton Commercial Historic District
If you want to see how Tifton has grown from a country town to a modern city, just take a stroll through the city's commercial historic district.
As you walk through its streets, you will find brick buildings that date from the 1890s to the 1830s.
It is also a member of the National Register of Historic Places, with old buildings lining the streets of the district.
Many of them follow classic architectural styles that should make for memorable photos.
For example, the Tift County Courthouse followed the Beaux-Arts style, while the Bank of Tifton is an excellent example of the Neoclassical style.
2. See Beautiful Plants at the Coastal Plain Research Arboretum
If you're a botanist or just a gardener, you're always welcome at Tifton's Coastal Plain Research Arboretum.
Inside the nursery, you will find several plants native to the southeastern United States.
Here you can find some species you have never seen before, which makes this place not miss.
What can you do in a greenhouse?
You can join a walking tour of the site with South Georgia Native Plant and Wildflower Symposium staff as your guides.
They will also give engaging presentations about the plants you will see on tour.
3. See the Tifton Terminal Railway Museum
Before trucks and planes, the United States was connected by trains. Long-distance passengers traveled by train from one state to another.
Trains also delivered goods and supplies from one coast to the other.
So it is only fitting for states to celebrate America's rich railroad history through railroad museums.
In Georgia, that museum is the Tifton Terminal Railroad Museum.
The town used to be a railroad town, bustling with trains passing here and there carrying supplies and people.
Today, the Tifton Railway Museum stands in the old Atlantic Coast Line station, completed in 1910.
Inside the museum, you'll find railroad memorabilia, such as a wooden cabin marked Tifton Terminal Railway.
You'll also find vintage trains, such as a retired Southern Railway Pullman sleeper named "Flint River."
Finally, the museum contains two Cater-Parrott Reinet wide-angle steel cabins.
Cheap Things To Do In Tifton (GA)
1. Learn Culture at Georgia Museum of Agriculture and Historic Village
The American South has a rich agricultural history that informs its agrarian practices and cultural traditions to this day.
Crop production has supported the lifestyle and economy of the region for many years.
In Tifton, you can see this history at work at the Georgia Museum of Agriculture and Historic Village.
Along with the story of South Georgia's Wiregrass region, this museum will guide you through its exhibits of artifacts and historic sites.
You can also see Southern ingenuity through vintage machinery like the hand forge and Davis Mill.
The museum also offers tours for everyone and camp programs for children.
2. Get Some Fruits at Berry Good Farms
If you're in the mood for fresh berries and other fruit, head to Tifton's Berry Good Farms.
The family farm offers a wide variety of fruits, such as blueberries or strawberries, and vegetables, such as asparagus.
Some peaches can also be caught there in the middle of the year. You can buy watermelons, blackberries, muscadine grapes, citrus fruits, sweet corn, peppers, and okra.
For visiting tourists, the farms have a farm shop and a petting zoo for children. Rest assured that the farms produce only the freshest fruit as they only use chemicals when necessary.
With Berry Good Farms, you get only the purest products available on the market.
3. Learn a Thing or Two at the Georgia Peanut Commission
If you've ever wondered about peanuts, head to Georgia to learn all about the state's official state crop.
In honor of the crunchy treat, the state created the Georgia Peanut Commission, which you can find in Tifton.
The commission has been helping Georgia peanut farmers since 1961.
During your visit, learn about how the state produces its peanuts, from cultivation to distribution.
Of course, you can also buy several peanut products.
Bring home a nice can of peanut brittle, fried salted peanuts, or even fried Cajun peanuts, among others.
Cool Places to Visit in Tifton (GA)
1. Tifton-Tift County Public Library
The Tifton County Public Library is a great place to visit if you love books because there are tons of books and information to go through.
The public library has free Wi-Fi and a public computer available for online searches if the information you are looking for is not written down.
In addition to free Wi-Fi and public computers for research, the library also has a children's corner where visitors can let their children roam free.
The children's corner offers various activities such as games and other things such as books and building materials for toys.
2. Twisted Sisters Treasures
Looking for something a little unusual? Then Twisted Sisters Treasures is the place to visit.
The Twisted Sisters Treasures is a shop where they transform various items and refurbish them to an optimal condition ready for sale.
The place is a pleasure to visit and see each of the things available as you will often have to leave with something.
They are generally excellent on the surface side of it, and this helps to balance the relative amount of different things available.
This is a collectible/second-hand store. A few things are up-cycled. It is an extraordinary stop on the off chance you are in the city center.
Are you looking for unusual gifts or decorations for your home?
This is the place to shop. You will love every one of the surprising things they have made.
3. Tifton Residential Historic District
One part of the city that tourists often miss from their itineraries is its residential areas, as they tend to lack the main attractions, and hotels are generally located around the city center.
Despite this, visitors to Tifton should try to discover the Tifton Residential Historic District, which is easily explored on foot.
Its quiet streets are home to various interesting private houses, many of which date from the turn of the twentieth century.
These include the blue-gray Queen Anne-style William Cobb House, built in 1905, and the cream exterior of the 1892 Pope House-Lankford Manor.
During the 1930s, it was a popular restaurant and boarding house for those heading south to Florida.
Conclusion
Experience genuine Southern hospitality in full local color while visiting the city's various cultural and natural attractions as it truly lives up to its nickname, "The Friendly Town."
Start planning your visit to this beautiful city with our guide to things to do in Tifton (GA).
Join us on Telegram
If you loved this content, do well to like us on Facebook and follow us on Twitter to get updates and engage with other people like you who wish to immigrate to Canada or just immigrated to Canada.