Looking for the best and most fun things to do in Gainesville, GA? Gainesville is located in northern Georgia in Hall County, roughly 55 miles northeast of Atlanta.
The "Poultry Capital of the World" was founded by European-American settlers in the early 19th century as a mule camp and has been known as Gainesville since 1821.
It is named after a general in the War of 1812 against Great Britain.
Gainesville has been attracting tourists since at least the 1850s and even more so since the creation of Lake Sidney Lanier a hundred years later.
In addition to the natural sights, the city has several other attractions within easy reach, so let's look at the best things to do in Gainesville, GA, for an unforgettable vacation.
Fun Things To Do In Gainesville Ga
1. Try Outdoor Sports at Longwood Park
Just by the Gainesville High School is located on Pearl Nix Parkway.
If you're looking for a place to be and relax from everyday activities and workplace stress, then the park is a great destination.
The park features hiking trails that wind along the shore of Lake Lanier, a fishing pier with a boat harbor, and swings with eight tennis courts that are well lit.
It also has two pavilions, grills, full-service restrooms, gazebos, and much more.
2. Go On a Boat Ride on Paradise Rental Boats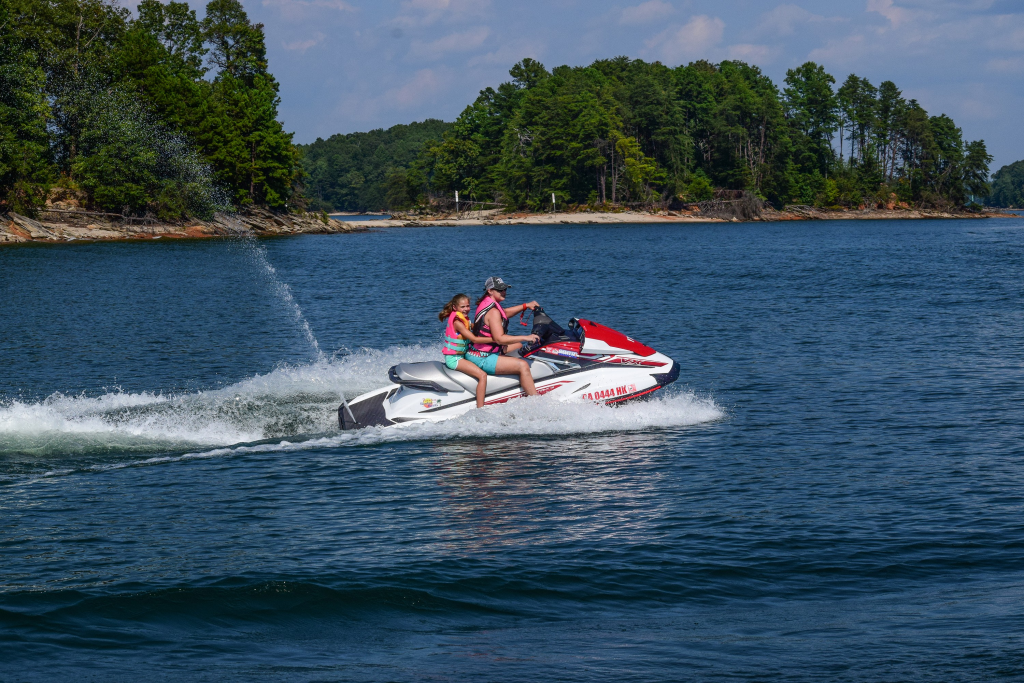 Paradise Boat Rentals should be a top priority when you start your trip to Gainesville if you enjoy boating.
More than 70 new boats are available for charter. The rides here are affordable and affordable to suit your budget for you and the whole family.
There are different types of boats to choose from, such as pontoons, wakeboards, houseboats, party boats, swells, and runabouts.
Here is the perfect place for skiing, swimming, tubing, fishing, or relaxing in the sun.
Here at Paradise, you can host birthday parties, company picnics, reunions, and family outings.
Looking for things to do in Gainesville for fun? Add a boat ride to your list of things to do in Gainesville, GA.
3. Make a stop at City Park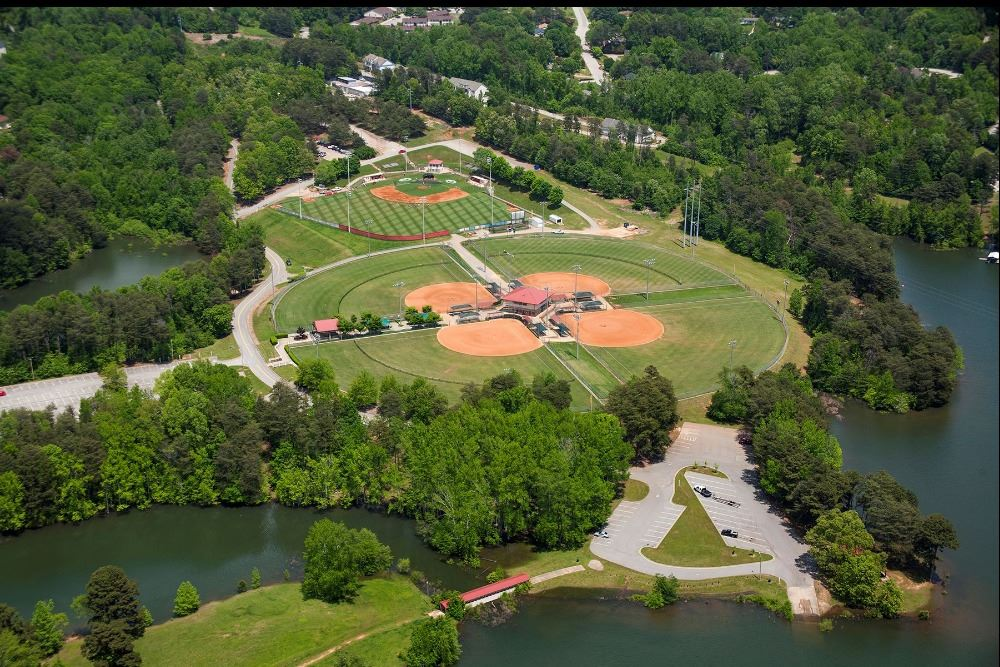 The city park is beautiful to have fun with friends, colleagues, and family. The park is furry with lots of fantastic amenities.
The park has four tennis courts, a concession building with restrooms, two baseball fields, softball fields, three pavilions with picnic tables, and much more.
The environment is full of excitement, and kids will love this place. There is a children's corner where they can have fun.
The park has limited parking spaces, but two additional parking spaces have been added to accommodate more vehicles.
Things To Do In Gainesville, GA At Night
1. Vist Piedmont Hotel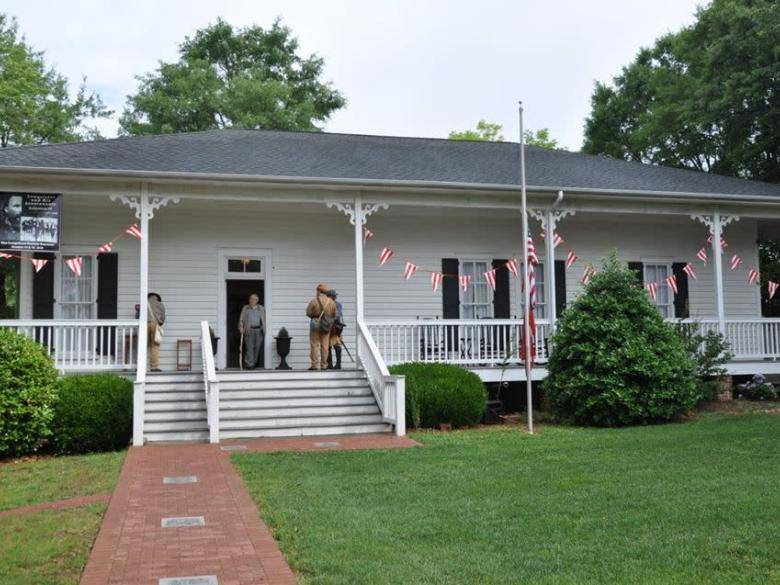 The Piedmont Hotel is another North Georgia attraction you'll love to explore.
The museum opened in 1876, and the historic building has hosted distinguished names in post-Civil War history.
The hotel was owned and operated by Lieutenant General James Longstreet. Throughout his time as a Republican, he used the hotel to carry out his political duties.
Great people such as Generals Joseph Johnston and Daniel Sickles, author and editor Henry Grady, and US President Woodrow Wilson always stayed at the hotel.
You might be interested that President Wilson's daughter Jessie gave birth on the ground floor of a hotel in Piedmont.
The hotel houses archival photos and artifacts that tell the story of the hotel. The environment here is beautiful and worth a visit.
2. Check Out Antiquities and Relics at Beulah Rucker Museum
The Beulah Rucker Museum has a history dating back to the late 19th century and is listed on the National Register of Historic Places.
The rooms in the building are well decorated with recent furniture, pictures, and artifacts.
The museum was named after Beulah Tucker Oliver. She was the child of Caroline Wiley and Willis Rucker.
She was a teacher and had a passion for empowering African-American children in her community through education.
Part of its goal is to showcase the history of Beulah Rucker and her impact on the society in which she lived, and this is the first museum dedicated to African American history in the region.
3. Know the Region's Past at Northeast Georgia History Center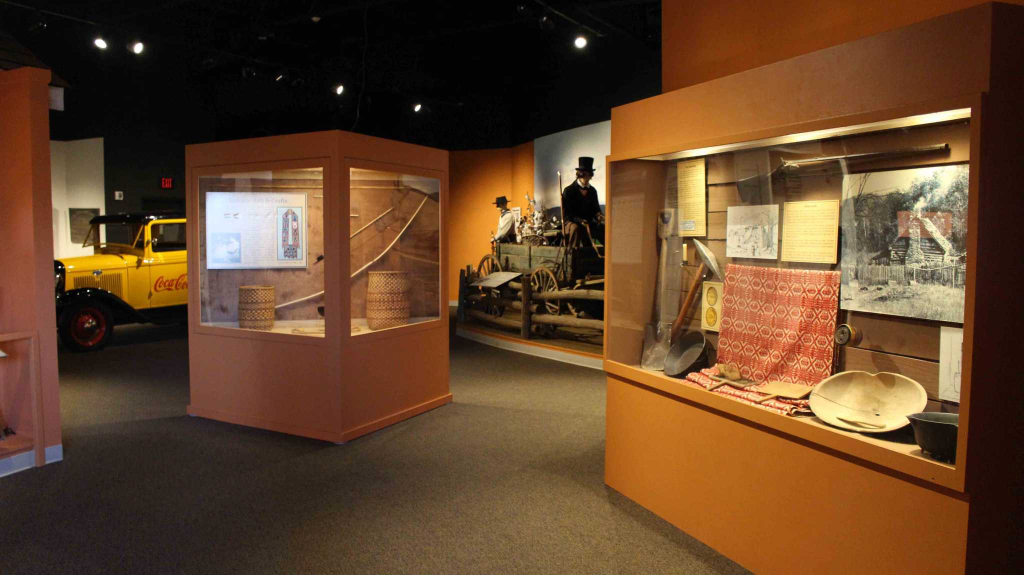 This place functions as a museum and is dedicated to preserving and educating people about the history of this region in Georgia.
Artifacts and paintings of historical monuments dating back 11,000 years are housed here.
Here you can even find an 18th-century log cabin that served as the home of White Trail, an influential leader of the Cherokee Nation.
There is also an exhibition called "The Promised Land," which presents the story of the region and its people from the earliest times recorded in history to the present day.
In addition to these, the center also houses the Folk Art Gallery and the Northeast Georgia Sports Hall of Fame.
Things To Do In Gainesville GA For Couples
1. Appreciate Art at Quinlan Visual Arts Center
For more than 60 years, the Quinlan Visual Art Center has provided a vast array of artistic opportunities to make Gainesville a culturally rich region.
Located in downtown Gainesville on historic Green Street, the Arts Center is one of the oldest arts organizations in the area.
Here is a home for art appreciators/admirers, artists, students, and collectors. The facility initially started in 1964 and later moved to a larger space in 2004.
It now boasts five different gallery arenas that can host just seven exhibitions a year, including two- and three-dimensional artworks covering folk art, abstraction, portraiture, landscape, photography, realism, and still life.
If you're an art lover, the Quinlan Visual Arts Center should be at the top of your list of things to do in Gainesville.
2. Camp At Cool Springs Blueberry Farm
Cool Springs Blueberry Farm is a family-friendly attraction located on five acres in Gainesville, Georgia.
The farm hosts several activities throughout the year, such as the You-Pick summer blueberry season, parties, festivals, and family events.
The staff are customer-friendly and welcome you with the best you could ever wish. Blueberry prices are excellent and affordable.
The farm also offers several outdoor activities outside the blueberry season, such as summer camping, trick and treating, movie nights, and much more.
3. Make Memory at Kinsey Family Farm
It's a place to visit with the whole family and should be on your list of fun things to do in Gainesville, GA.
The farm is a garden and nursery ideal for visiting in the autumn months with children.
During this season, the farm engages children in playful activities such as feeding the fish and feeding the animals.
Winter activities you can do while exploring the area include choosing the perfect Christmas tree, and you can cut down the Christmas tree.
Afterward, you can warm your body with hot chocolate available at the shed. The farm is available for visitors from Monday to Saturday.
Things To Do In Gainesville, Ga For Kids
1. Take a Splash at the Frances Meadows Aquatic Center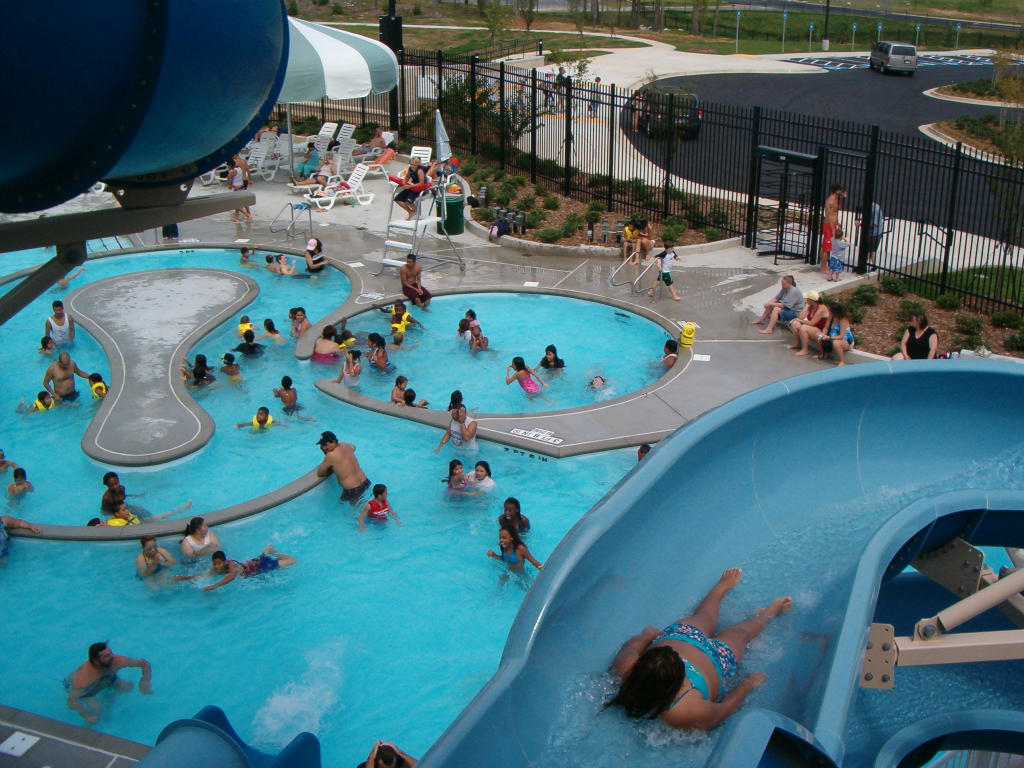 Are you planning to have fun this summer?
If you happen to be visiting Gainesville and want to have a good time with your family, check out Frances Meadows Aquatic Center's Splash Zone.
This place offers all the equipment you can think of for fun in the water.
If you like thrill rides, the Splash Zone has two slides that are three stories high.
It also has interactive pools for children, including their own children's slides too.
You can also stay in one of the Splash Zone whirlpools, competition pools, or indoor warm water pools.
This destination is equipped with fitness and wellness centers, locker rooms, family locker rooms, a large terrace, a lounge, and chairs and umbrellas for you to use.
2. Let Them Play at Laurel Park
Laurel Park is home to the regional large boat ramp. The mega boat ramp is 350 feet long and 1,048 feet high and was designed to allow guests and residents access during dry weather conditions.
The park also included constructing a rest area, a fishing tournament, other parking areas, and toilets.
Here, pets are allowed, as you can bring your pet with you, but they must be on a lead at all times; pets are barred from the ball fields.
It has a ski jump, playground, grills, picnic areas, full restrooms, pavilion, and much more.
Here you will enjoy a fun-filled vacation with lots of memories with families and loved ones.
You can consider laurel park on your checklist of things to do in Gainesville.
3. Let Your Children Learn Valuable Life Lessons at INK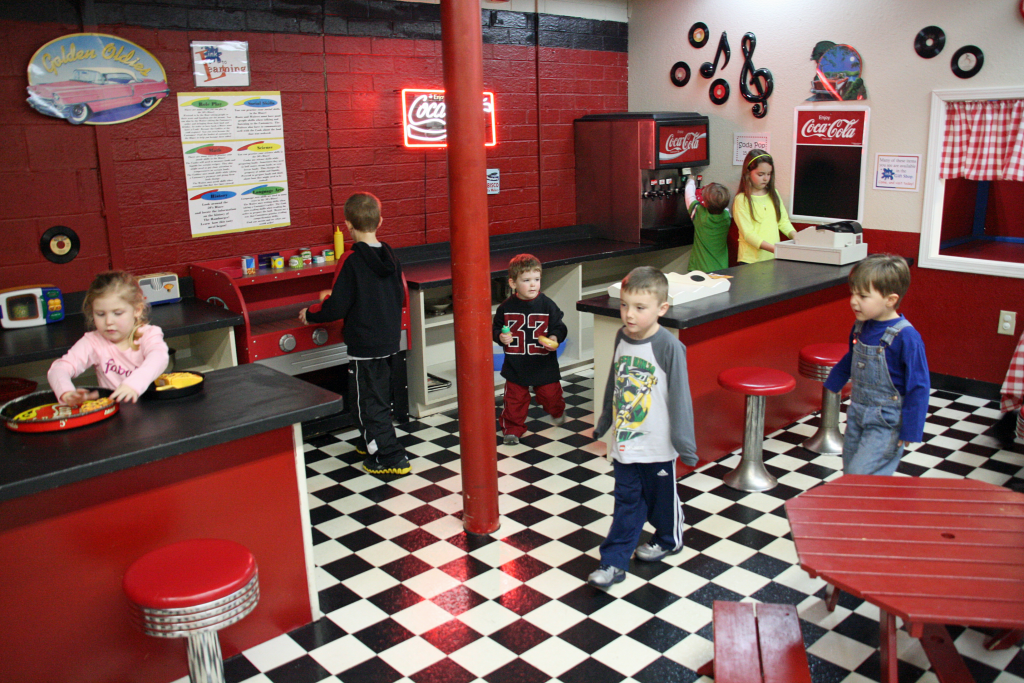 Traveling with children?
Gainesville has many attractions that will perfectly satisfy children.
INK or Interactive Neighborhood for Kids is one of them where your kids can experience fun and learn simultaneously.
This local children's museum encourages young children to use and develop their imaginations.
It features exhibits that everyone can enjoy, from toddlers to young children.
Here, your kids can also have fun and role-play while learning about the many different facilities they can find in the community.
Located near 985 in Gainesville, don't hesitate to add this museum to your itinerary if you plan to take your kids on the trip.
Indoor Activities To Do In Gainesville GA For Adults (Indoor Activities)
1. Visit Smithgall Arts Center
Smithgall Arts Center is an Indigenous not-for-profit organization recognized by The Arts Council.
You will find this location in the downtown area of ​​Gainesville's arts and culture area.
The art center is known for its excellent leadership of art movements in Georgia.
It supports more than 30 artistic collaborators and provides a wide range of theatrical and literary arts, film plays, and visual elements.
Their arts programs include Summer MusicFest, Intimate Jazz Series, Films on Screen, Arts Council Pearce Series, Independent Makers Series, and many more.
Guests can have their meetings, corporate meetings, weddings, parties, and receptions held at the Smithgall Arts Center.
2. Have a Drink at Downtown Drafts
Downtown Drafts is a unique beer store that offers domestic beers.
If you are a lover of good alcohol, you should stop by while exploring the city.
The beer shop is family-owned and operated and is also family-friendly to visitors.
It has a welcoming, cozy atmosphere and ample space for tasting beer from liqueurs produced by breweries in the region and others from further afield.
A beer menu rotates at intervals, where you're sure to find anything you want, from milk stouts to IPAs.
And if you're not a beer person, there's a downtown location where you can choose from various snacks, gourmet sauces, and glassware.
3. Watch a Stage Performance at Gainesville Theater Alliance
If you're in town, don't miss any of the Gainesville Theater Alliance's productions.
Formed as a collaboration of students, professionals, and community members, it aims to promote learning and growth through the performing arts.
This nationally recognized group of talented people organizes performances of famous plays and musicals.
If you love theatre, this group's performance is a must-add to your itinerary.
Romantic Things To Do In Gainesville Ga
1. Try Out Delicious Meals At Scott's Downtown
Scott's Downtown is said to be one of the most visited restaurants in Gainesville.
The restaurant focuses on providing the best meals to its customers.
They have good customer relations and provide visitors with the best dining experience, where good food is combined with exceptional service and a great menu of wines, spirits, and beers.
The local restaurant is owned by a man named Scott.
The ingredients used to prepare these wonderful dishes are locally sourced, and they personally oversee the preparation of the food.
Their menu includes seafood dishes including Chilean Sea Bass and Butter Poached Lobster, Prime Angus Beef, and more.
2. Visit Crawford W. Long Museum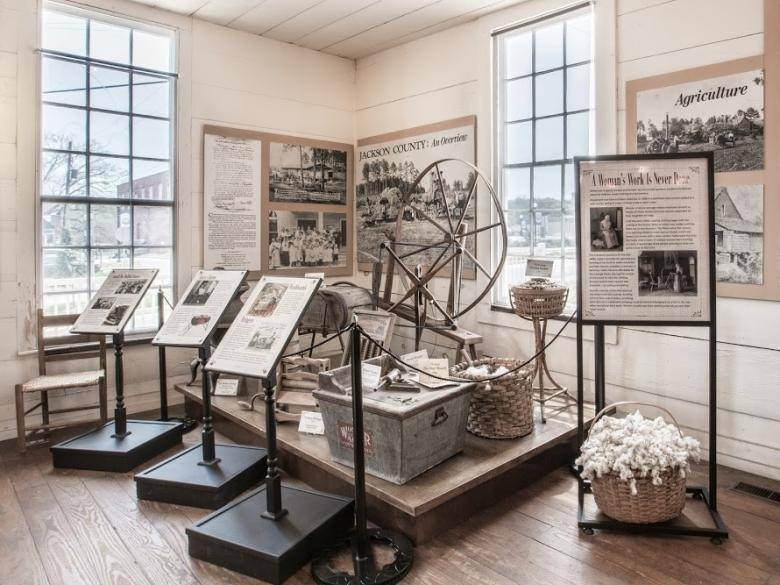 Many of the exhibits in this museum space focus on the exploits of one man you may not have heard of – a doctor named Crawford W. Long.
However, his medical discovery at the museum in 1842 revolutionized medicine forever.
It was Dr. Long who realized that the chemical ether could be used as an anesthetic to prevent patients from experiencing pain (for the first time) during surgical procedures.
The museum, with many of his personal items, also serves as a great introduction to life in the southern states of the US in the period just before the Civil War.
It also includes the Pendergrass General Store, the only surviving antebellum business structure in Jefferson, half an hour from Gainesville.
3. Enjoy The Beautiful Scenery at the Poultry Capital of the World Monument
The monument was built to change the way people slaughtered chickens.
This was achieved by building the monument very high, and on top of it is a large living chicken.
The park has limited parking spaces, and there are benches and gardens around the various monuments that make it attractive.
The environment of the park is beautiful. You can take your camera with you to use and take amazing photos to post on your Instagram account.
Free Things To Do In Gainesville Ga
1. Learn About Nature at Atlanta Botanical Garden
Majestic natural scenery surrounds the beautiful city of Gainesville, and a visit to the Atlanta Botanical Gardens provides information for anyone curious about it.
In the gardens, you will find several short forest paths that will lead you to a showcase of the state's endemic species of flora and fauna.
There also has a beautiful flower waterlily covered 'Forest Pond,' which is a good meeting place for people near the visitor center.
Here you will be amazed by the garden's plethora of flower species and the many natural wonders of the area.
2. Make a Visit to Chattahoochee-Oconee National Forest
The forest covers 867,000 acres of land spread over 26 districts.
It has 850 miles of hiking trails, picnic areas, campgrounds, beautiful streams and rivers, and many other recreational opportunities.
Home to various cute native species of flora and fauna, including black bears and bobcats, the forest attracts many nature lovers and tourists from various places.
The national forest is also home to Brasstown Bald, the cascading waters of Anna Ruby Falls, and Georgia's highest point.
The terrain is full of beautiful views of nature.
An interactive map is available for an easy and pleasant visit where you can find your way around.
3. Have Fun at Historic Green Street Walking Tour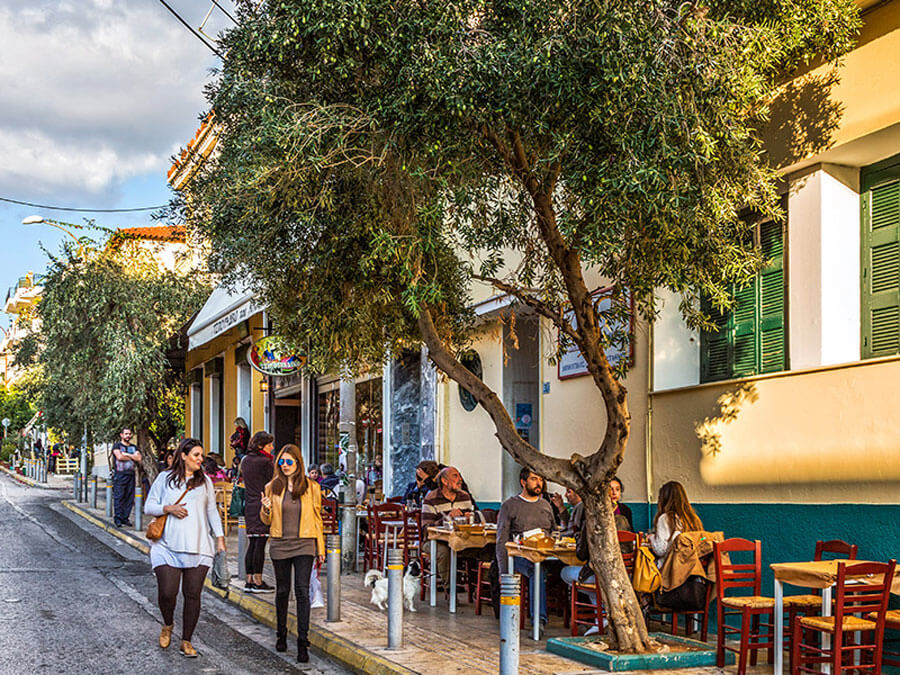 Due to the city's rich history, there are walking tours in many different areas of Gainesville.
One activity you may want to try while in town is a walking tour of historic Green Street, located in downtown Gainesville.
Here you can learn more about Green Street's past by imagining what the 1800s and 1900s looked like.
Local guides offer can tell you more about the area, the buildings and houses lining its streets.
If you are interested in a tour, you can pick up a map at the city's visitor center.
If you have companions, you can also book group tours before your visit.
Cheap Things To Do In Gainesville Ga
1. Relax at the Don Carter State Park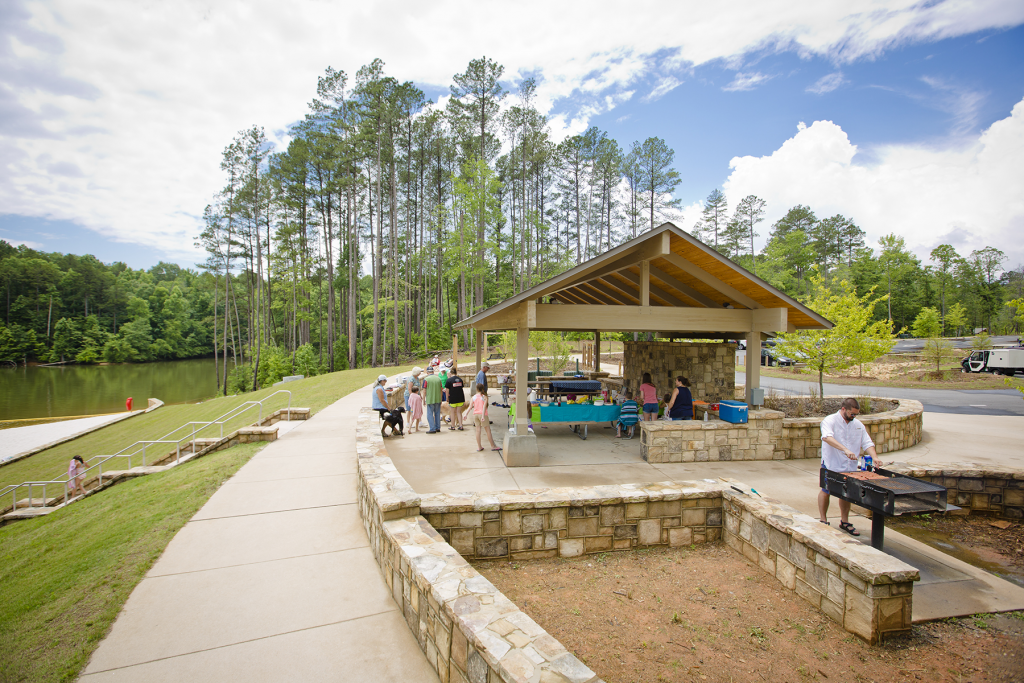 Every tourist wants to experience some relaxation and fun during their trip.
There are many different places to experience this in Gainesville, one of which is Don Carter State Park.
Serving as the state's newest park, Don Carter is honored to be the first state park on Lake Lanier at 38,000 acres.
You will find this park at the northern end of the mentioned lake.
This attraction offers facilities that allow every visitor to try many different types of water sports.
You can cool off on a huge sandy beach with a spa house here.
The park also features boat ramps that provide quick access to the water for tourists.
If you prefer to explore the area's beauty on land, you can hike or bike the multi-use trail toward the hardwood forest.
2. Discover Facts About Space at the Gainesville Solar Walk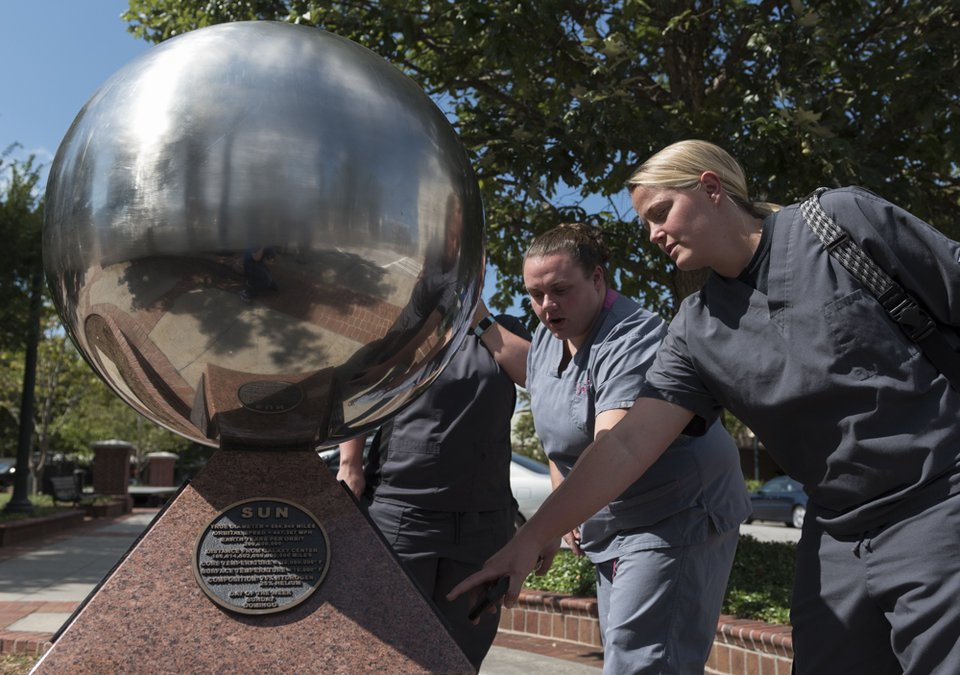 Get more knowledge about the solar system when you visit Gainesville.
From the heart of the city to the end of Lake Lanier's Longwood Park, you can find a 1 to 2,000,000,000 scale model of the solar system.
This model spans about 1.8 miles (3.6 miles round trip), and you can take a walking tour to learn new facts about Earth's immediate region in space.
The North Georgia Astronomers created a scale model and tour for their "Millennium Project."
Completing a circumnavigation of the model means you travel 4 billion miles in space to its scale.
You will also learn about the planets in our solar system and other celestial members.
In addition to exploring space, you'll also have the opportunity to take in the beauty of downtown Gainesville as you walk from one end of the model to the other.
It's a fun and unique activity that you should try while you're in town.
3. Make a Stop at Elachee Nature Science Center
Elachee is a Cherokee word meaning New Green Land. Everything in the park will show why the name Elachee was chosen for him.
This nature center is one of the most fun things to do in Gainesville and should be on your list of places to visit.
Chicopee Woods Nature Preserve is where the nature center is located right in the Upper Walnut Watershed.
The Nature Center provides environmental and conservation classes for people of all ages and sizes, from preschoolers to adults.
Visitors can enjoy walking and hiking trails that are most enjoyable with families and friends. Children are not excluded from the fun as they can participate in camp activities.
Cool Places To Visit In Gainesville GA
1. Lake Sidney Lanier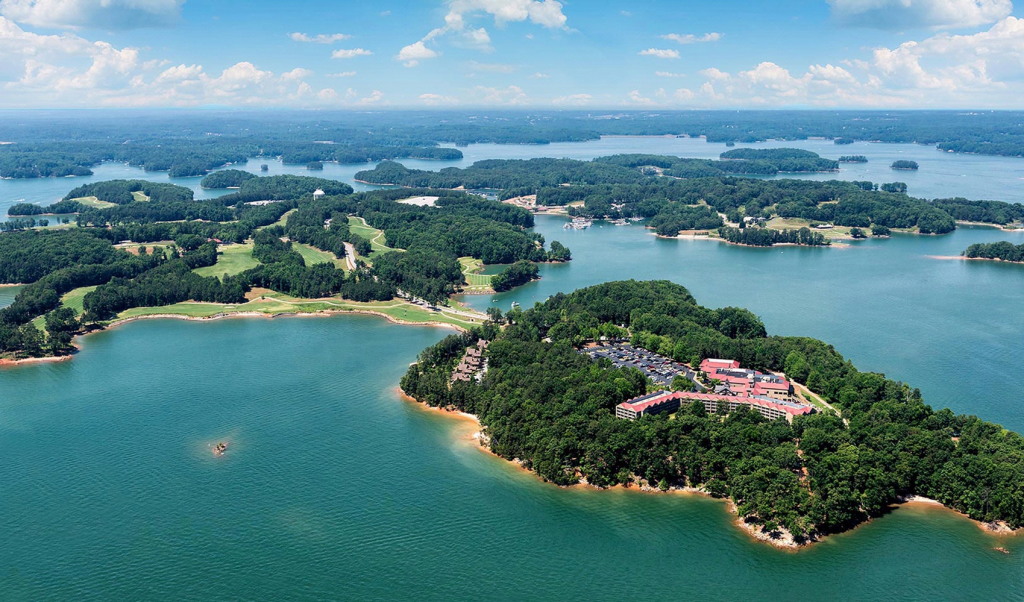 Lake Sidney Lanier derives its name from a Georgia poet.
The park was built by building a dam on the Chattahoochee River during the 1950s.
The lake attracts huge crowds for its scenic attractions. It has a beautiful beach and is one of the best things to see here.
It offers various recreational activities such as rowing, kayaking, boating, jet skiing, fishing, open water swimming, etc.
It is a famous fishing spot and attracts many professional fishermen from different parts of the world.
Here you will find 16 freshwater game fish, from striped bass and lake trout to largemouth bass. Here is an excellent site for spotted bass fishing.
Gaining access to the lake is never a problem as there are various connection points using boat ramps and park complexes that can host a huge crowd.
The lake also hosted the 1996 Olympics and is also a good training ground for athletes.
2. Chattahoochee Golf Club
The golf course is located on 183 acres of farmland, part of the design was to allow for easy passage and is a great place to play golf for both scratch and amateur golfers.
You'll find facilities here, including a 1,000 square-foot full-service pro shop, Chattahoochee Grill, a driving range, and a practice area with a chipping green and sand bunker.
Here is a great place to play golf. Spring is considered to be the best time to play golf in Georgia.
There is a restaurant nearby if you are hungry after hours of golfing.
3. North Georgia Garden Trail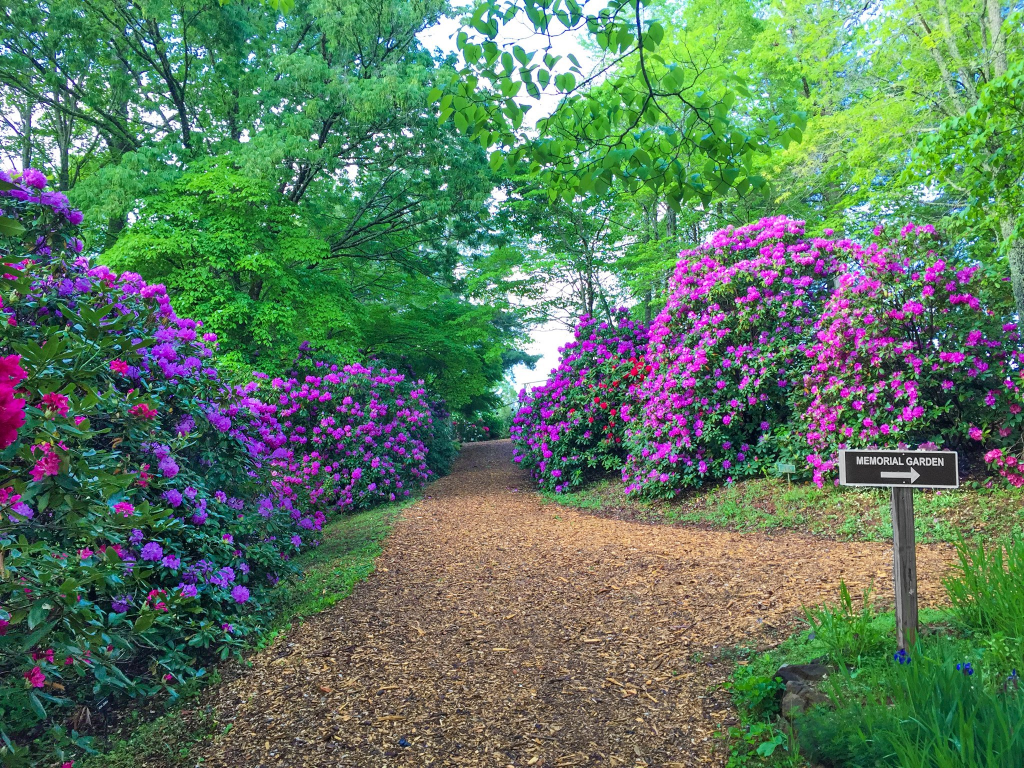 The North Georgia Garden Trail has a route that takes you to 26 different public gardens in and around Gainesville.
Chosen for their natural beauty and historical significance, the North Georgia Garden trail includes mature forests, gently flowing streams, and flower beds bursting with color.
Among them is Gainesville's Linwood Nature Preserve, a 13-acre wildlife refuge and old-growth forest with miles of hiking trails.
Other locations include the Monarch Mountain Stop Pollinator Garden at Amicalola Falls State Park.
This garden is a vital feeding station for monarch butterflies as they complete their annual migration from the Canadian border to Mexico.
Conclusion
Perhaps you have been planning a vacation with family and friends to Gainesville; the places mentioned above are fun places to visit while in Gainesville, GA.
Some places listed require careful planning before your trip, while others are free things to do on a dull day.
Destinations in Gainesville are ideal places you will love to visit and will make your weekend unforgettable.
Join us on Telegram
If you loved this content, do well to like us on Facebook and follow us on Twitter to get updates and engage with other people like you who wish to immigrate to Canada or just immigrated to Canada.